Description
Inquiry
Attachment
Description
Huawei S1720-10GW-2P-E Switch is a next-generation energy-saving Ethernet access switch with Downlink: 8 Ethernet 10/100/1000 ports Uplink: 2 Gig SFP ports and AC power supply
Huawei S1720-10GW-2P-E Switch Product Overview
Huawei S1720-10GW-2P-E Switch offers Forwarding performance: 15Mpps and Switching Capacity: 68Gbps. It is ideal for small to medium-sized businesses, Internet cafes, hotels, schools, and others. At the same time, the switch is easy to install and maintain and provide rich services, helping customers build secure, reliable, and high-performance networks.
Depending on management types, S1700 series switches are classified into unmanaged switches, web-managed switches, and fully-managed switches.
Unmanaged switches are plug-and-play and do not require installation of any software. They have no configuration options and do not need subsequent management.
Web-managed switches can be managed and maintained through the web browser. They are easy to operate and have user-friendly Graphic User Interfaces (GUIs).
Fully-managed switches support various management and maintenance methods, such as web, SNMP, command line interface (supported by S1720GW-E, S1720GWR-E, and S1720X-E). They have user-friendly GUIs.
Huawei S1720-10GW-2P-E Switch Product Pictures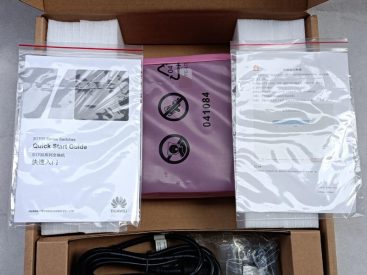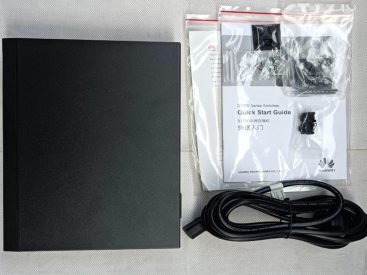 Huawei S1720-10GW-2P-E Switch Product Specifications
Product Model
S1720-10GW-2P-E
S1720-10GW-PWR-2P-E
Device Management
SNMP
Web system network management (HTTPS)
DHCP client
User password protection
One-key restoration
CLI configuration (S1720GWE, S1720GWR-E, and S1720X-XWR-E series)
Switching Capacity
68 Gbit/s
Forwarding Performance
15 Mpps
Fixed Ports
Downlink: 8 x 10/100/1,000 Base-T electrical ports
Uplink: 2 x 1,000 Base-X optical ports
Uplink: 2 x 1,000 Base-X optical ports
VLAN Features
4K VLANs
Access port
Trunk port
Hybrid port
Management VLAN
Voice VLAN
IP Routing
IPv4 and IPv6 static routing
RIP, RIPng, and OSPF (S1720-E series)
Device
Remote Network Monitoring (RMON)
Maintenance
System log
Ping and traceroute
Virtual Cable Test (VCT)
Link Layer Discovery Protocol (LLDP)
Huawei S1720-10GW-2P-E Switch Product Features
S1700 support Energy Efficient Ethernet (EEE), which enables the switch to enter a power saving mode when traffic is light.
S1700 can adjust the power output for transmissions based on the cable length. It can also set any ports that are not transmitting traffic to sleep mode.
S1700 ports provide Layer 2 wire speed forwarding capabilities to ensure non blocking packet forwarding. S1700
models provide optical and electrical GE uplink ports, which facilitate user access and are cost effective.
S1700/S1720 M AC address table supports up to 8K/16K of MAC addresses, making it easy to expand networks and deploy new services. The S1700 support layer 3 static routing forwarding which include IPv4 and IPv6 protocols.
Huawei S1720-10GW-2P-E Switch and More S1700 Models
S1720-10GW-2P-E
S1720-10GW-PWR-2P-E
S1720-28GWR-4P-E
S1720-28GWR-PWR-4P-E
S1720-28GWR-PWR-4TP-E
S1720-28GWR-4X-E
S1720-28GWR-PWR-4X-E
S1720-52GWR-4P-E
S1720-52GWR-PWR-4P-E
S1720-52GWR-4X-E
S1720-52GWR-PWR-4X-E
S1720X-16XWR-E
S1720X-32XWR-E
Huawei S1720-10GW-2P-E Switch Ordering Info
| | |
| --- | --- |
| Part Number | Description |
| 98010542 | S1700-16G (16 Ethernet 10/100/1000 ports, AC 110/220V) |
| 98010455 | S1700-24-AC (24 Ethernet 10/100 ports, AC 110/220V) |
| 98010436 | S1724G-AC (24 Ethernet 10/100/1000 ports, AC 110/220V) |
| 98010495 | S1700-24GR (24 Ethernet 10/100/1000 ports, AC 110/220V) |
| 98010456 | S1700-52R-2T2P-AC (48 Ethernet 10/100 ports, 2 Ethernet 10/100/1000 ports and 2 Gig SFP, AC 110/220V) |
| 98010642 | S1700-52GR-4X (48 Ethernet 10/100/1000 ports, 4 10 Gig SFP+, AC 110/220V) |
| 98010574 | S1720-10GW-2P (8 Ethernet 10/100/1000 ports, 2 Gig SFP, AC 110/220V) |
| 98010576 | S1720-10GW-PWR-2P (8 Ethernet 10/100/1000 PoE+ ports, 2 Gig SFP, AC 110/220V) |
| 98010580 | S1720-28GWR-4P (24 Ethernet 10/100/1000 ports, 4 Gig SFP, AC 110/220V) |
| 98010587 | S1720-28GWR-4X (24 Ethernet 10/100/1000 ports, 4 10 Gig SFP+, AC 110/220V) |
| 98010592 | S1720-28GWR-PWR-4P (24 Ethernet 10/100/1000 PoE+ ports, 4 Gig SFP, 370W PoE AC 110/220V) |
| 98010599 | S1720-28GWR-PWR-4X (24 Ethernet 10/100/1000 PoE+ ports, 4 10 Gig SFP+, 370W PoE AC 110/220V) |
| 98010610 | S1720-52GWR-4P (48 Ethernet 10/100/1000 ports, 4 Gig SFP, AC 110/220V) |
| 98010611 | S1720-52GWR-4X (48 Ethernet 10/100/1000 ports, 4 10 Gig SFP+, AC 110/220V) |
| 98010623 | S1720-52GWR-PWR-4P (48 Ethernet 10/100/1000 PoE+ ports, 4 Gig SFP, 370W PoE AC 110/220V) |
| 98010624 | S1720-52GWR-PWR-4X (48 Ethernet 10/100/1000 PoE+ ports, 4 10 Gig SFP+, 370W PoE AC 110/220V) |
| 98010636 | S1720-28GWR-PWR-4TP (24 Ethernet 10/100/1000, 2 Gig SFP and 2 dual-purpose 10/100/1000 or SFP, 8 ports PoE+, 124W PoE AC) |
Huawei S1720-10GW-2P-E Switch Product Applications