Quectel 5G R17 new module released: based on the Snapdragon X75 / X72 platform
Quectel recently launched the RG650E series and RG650V series of next-generation industrial grade 5G NR modules that comply with the 3GPP Release 17 standard. Compared with the previous generation of 5G products, the 5G R17 module performs better in data transmission rate, network capacity, power consumption, latency and ultra-reliability, and can easily meet the higher requirements of wireless communication capabilities in fast-growing vertical markets such as 5G fixed wireless access (FWA), enhanced mobile broadband (eMBB), and industrial automation.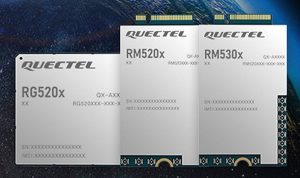 Quectel RG650E and RG650V series are based on Qualcomm Snapdragon X75 and X72 5G modem and RF system, respectively, and support 5G non-standalone (NSA) and standalone (SA) modes, of which RG650E supports up to 300MHz bandwidth and RG650V supports up to 200MHz bandwidth in the sub-6GHz spectrum.
In terms of hardware configuration, RG650E and RG650V integrate quad-core A55 processors to support 5G downstream carrier aggregation, which greatly improves the 5G communication rate.
In addition, Quectel can provide SoC solutions with RG650x modules, which support the latest Wi-Fi 7 technology, which can greatly improve the transmission rate of customer applications, reduce latency, and enhance the overall network capacity. At the same time, this series of modules also supports OpenWRT, which supports a wider range of upper-layer ecological applications for network routing functions.
Supported by the RG650x-related features, the RG650x will bring a more stable and smooth 5G network experience to a range of industrial, enterprise and home applications that require very high network speed through the communication performance comparable to optical fiber. Like what:
FWA devices, including CPE, home gateways, enterprise gateways, industrial routers, mobile hotspots, etc.;
eMBB terminals, including HD live video, AR/VR devices, drones, etc.;
Industrial automation applications, including automated guided vehicles (AGVs), remote controls, and robotics.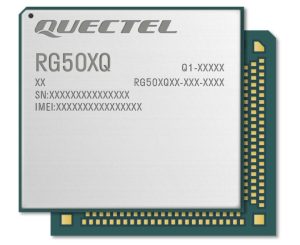 The RG650x series supports Qualcomm Positioning Suite and 9th Generation Qualcomm GNSS hardware (which can support GPS, BeiDou, Galileo, GLONASS, NavIC and QZSS simultaneously), greatly simplifying product design while providing faster, more accurate and more reliable positioning services in various usage environments.
In order to further facilitate customer development, this series of modules integrates multiple industry standard interfaces, such as USXGMII, PCIe, USB 2.0/ 3.0/ 3.1, PCM, etc., and supports VoLTE and VoNR (IT Home Note: 5G Ultra HD Audio and Video Call) and other functions.
In addition to high-performance 5G modules, Quectel can also provide customers with a series of matching antenna products to help customers optimize network connection efficiency and simplify the equipment development process. These antennas can be pre-integrated into Quectel modules to accelerate time to market and reduce common problems during development.