Description
Inquiry
Attachment
Description
SIMCom SIM8918W Smart Module is LTE Cat 4 smart module with Android system, Qualcomm 4-core 64-bit ARM Cortex-A53 processor, and frequency up to 2.0GHz
SIMCom SIM8918W Smart Module Product Overview
SIMCom SIM8918W is ideal for rapid development of multimedia wireless communication products and applications. The module supports multiple communication modes such as GSM/GPRS/EDGE, WCDMA/HSPA+, LTE-FDD and LTE-TDD, and GNSS multi-mode satellite positioning and short distance communication. Meanwhile, it has abundant interfaces including MIPI_DSI/CSI/UART/SPI/I2C/GPIO/USB. They can be connected with camera, display screen, audio, sensors and other equipment, this greatly expand smart module applications, and make the module suitable for smart POS, advertising media, automotive electronics, smart diagnostics, smart security devices and industry.
SIMCom SIM8918W Smart Module Picture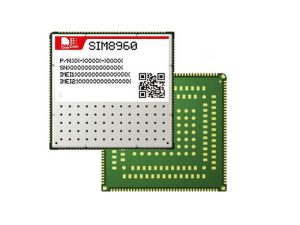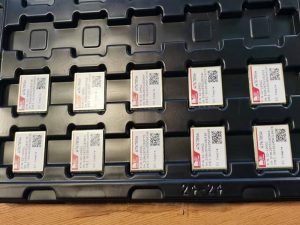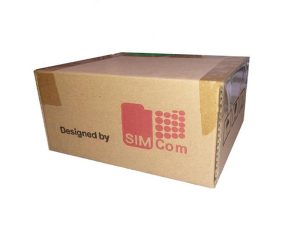 SIMCom SIM8918W Smart Module Product Specifications
Model
SIM8918W
Package
LCC+LGA
Dimensions
40.5*40.5*2.85(mm)
CPU
QCM2290, 4 core 64-bit  ARM  Cortex-A53 CPU @ 2.0 GHz
GPU
 Adreno 702 GPU
Memory
8GB eMMC + 1GB LPDDR3 16GB eMMC + 2GB LPDDR4X
Supply Voltage
3.4V ~ 4.4V
Temperature
-35 °C ~ +75 °C
Weight
Approx. 10.5g
WLAN
2.4G/5G Hz   802.11 a/b/g/n/ac
BT
BT5.0
GNSS
Beidou/GPS/GLONASS or
GPS/BeiDou/Galileo
LTE(Mbps)
150(DL)/50(UL)
HSPA+(Mbps)
42(DL)/5.76(UL)
WCDMA(Kbps)
384(DL)/384(UL)
GSM(Kbps)
107(DL)/85.6(UL)
USB Drive
Microsoft Windows   2000/XP/Vista/Win7/Win8/Win10/Linux
Operating System
Android 11/12
Video encoding and decoding
Encode:1080p 30fps(H.264,MPEG4,H.263)
Decode:1080p 30fps(H.264,MPEG4,VP8)
Encode+Decode:1080p 30 decode + 720p 30 encod
Audio encoding and decoding
Voice codec:
EVS, EVRC, EVRC-B, EVRC-WB G.711 and G.729A/AB GSM-FR, GSM-EFR, and GSM-HR AMR-NB and AMR-WB
Audio codec:
MP3; AAC; HE AAC v1, v2; FLAC; APE; ALAC; AIF
Firmware Upgrade
USB/OTA/TF card
LCM
One 4-Lane MIPI_DSI interface, the highest resolution is 720*1680, HD+
Camera
MIPI_CSI * 2 ; Primary camera:4-lane MIPI_CSI, up to 13MP ; Secondary camera:  4-lane MIPI_CSI, up to 13MP
UIM Card
Support Dual Card Dual Standby: 1.8V/3.0V Dual Voltage Adaptive
UART
Support up to 3 Serial Ports
USB
USB 3.1/2.0 ,Support Type-C,USB OTG
Audio
3 input & 3 output ; 4-Channel Digital Microphone Input
ADC
*1 16bits ADC
GPIO
≥ *25
SD Card
SDC2 external interface supports SD3.0 TF card (Maximum 256G), hot-join support
SPI
Support up to 2*SPI interfaces, support master mode, the highest rate 50MHz
I2C
Support up to ten I2C for touch screen, camera, sensor and other peripherals
I2S
*2
Antenna
Main & Diversity & GNSS & Wi-Fi/BT
Certification
RoHS/REACH/3C*
SIMCom SIM8918W Smart Module Product Features
● 4-lane MIPI_ DSI(up to 1680*720 @60fps)
● 2x ISP (13 MP + 13 MP or 25 MP) at 30 fps ZSL
● Support global multi network mode (LTE Cat 4)
● Support recording and playback of 1080P videos at 30fps
● Integrates Android OS, Wi-Fi, Bluetooth and GNSS into one module
● Integrate GNSS function, supports rapid accurate positioning under different environment
SIMCom SIM8918W Smart Module and More Models
SIM8970EU LCC+LGA
SIM8970NA LCC+LGA
SIM8918CE LCC+LGA
SIM8918E LCC+LGA
SIM8918EA LCC+LGA
SIM8918SA LCC+LGA
SIM8918NA LCC+LGA
SIM8918W LCC+LGA
SIM8970SA LCC+LGA
SIM8970EU LCC+LGA
SIM8960 LCC+LGA
SIM8905 LCC+LGA 210Pin
SIM8950 LCC+LGA 232Pin
SIMCom SIM8918W Smart Module Product Applications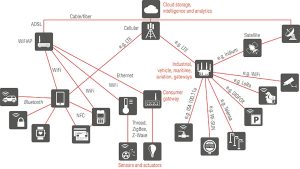 Sorry, no attachment available !