Description
Inquiry
Attachment
Description
ZTE PRSF Power Module is –48V/–60V DC power board applied for ZTE ZXA10 C620
ZTE PRSF Power Module Product Overview
ZTE PRSF Power Module is for installation on the ZTE C620 chassis. It is equipped with two RJ-45 control interfaces and one power port. At the same time, it has additional system monitoring functions. Environment main features: Filtration and current limitation for input power status monitor and alarm indicator, etc. The dimensions is 197.75 mm × 25 mm × 225 mm, and its horizontal placement in the chassis significantly saves useful space for the installation of other expansion cards.
ZTE PRSF Power Module Product Pictures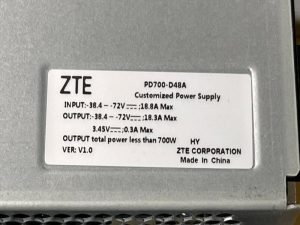 ZTE PRSF Power Module Product Specifications
Item
Descriptions
Model
PRSF
PWR
External power input interface
PRSF
Green LED is ON.
The power card is operating properly.
Red LED flashes.
The card is not plugged into the backplane.
Red LED is ON.
Power faults, including over-voltage, input under-voltage, output over-current, and output over-temperature.
Dimensions (mm)
133.8 (H) × 25.5 (W)  × 225 (D)
Weight (kg)
0.59
ZTE PRSF Power Module Product Features
High-end router architecture, fully supports L2/L3 functions.
Fully-distributed, separated control & forwarding, load balancing.
NP + CLOS architecture, easy for upgrade.
SDN/NFV ready, oriented to network re-architecture.
Meet low-density, remote coverage and limited room space scenarios.
ZTE PRSF Power Module Product Applications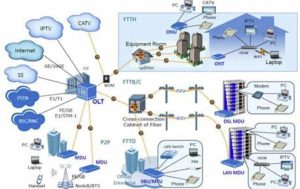 Sorry, no attachment available !