Description
Inquiry
Attachment
Description
Fiberhome AN5516-01 OLT is a carrier-grade 10 Gigabit access device withEPON/GPON/10G EPON integrated supporting GE/10GE/STM-1/E1 uplink interface.
Fiberhome AN5516 series OLT equipment includes
AN5516-01 large-scale OLT equipment, which can provide 16 service board slots;
AN5516-06 medium-sized OLT equipment, which can provide 6 service board slots;
AN5516-04 small OLT equipment, can provide 2 service board slots.
Fiberhome AN5516-01 OLT Product Overview
Fiberhome AN5516-01 OLT is a hybrid equipment (OLT) designed and developed by Fiberhome for the high-speed, multi-service, and wide coverage. It is compatible with multiple optical access methods such as EPON, GPON and 10G PON, and meets FTTX. Various application scenarios require a new generation of large-capacity carrier-grade optical fiber access equipment.
Fiberhome AN5516-01 OLT can be realized GPON/EPON/10G PON/P2P hybrid insertion, continuous evolution, effectively protects network construction investment; adopts high-performance chips, green and energy-saving, improves network reliability, and reduces operation and maintenance costs.
AN5516 equipment is targeted to the market for carrier-grade FTTx central office equipment, high-density, providing solutions for fixed-line broadband access, broadcasting and television optical network transformation, power distribution network automation, railway team informatization, and commercial building e-commerce.
Fiberhome AN5516-01 OLT Product Picture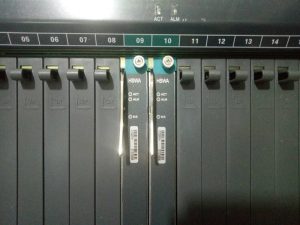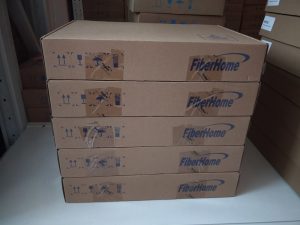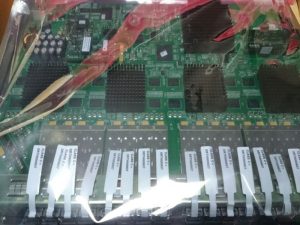 Fiberhome AN5516-01 OLT Product Specification
Brand
Fiberhome
Model No.
AN5516-01
Dimension:
620*620*440mm
Power Supply Parameters
-48V DC input Supports dual power protection Working Voltage range  -38.4V~-72V
Backplane Exchange capacity
3.2Tbit/s
Control Board Exchange Capacity
1920 Gbit/s
Access Capacity
128*10G EPON
64*10G GPON
128*EPON
256*GPON
768*GE
Operating Environment
Temperature: -25℃~+55℃
Humidity:5%~95% (non-condensing)
Access Type
Upstream interface: 10GE optical, GE optical/electricity
Service interface: EPON optical port, GPON optical port, 10G EPON optical port, P2P FE optical port, P2P GE optical port, Ethernet optical interface
System Performance
Layer 2 / Layer 3 wire-speed forwarding
Support static router /RIP/OSPE.MPLS
BITS/E1/STM-1/Ethernet/1588v2/1PPS+ToD clock
Maximum support 1:256 splitting ratio
Maximum support 60KM logical distance
Fiberhome AN5516-01 OLT Product Application
Sorry, no attachment available !