Description
Inquiry
Attachment
Description
Huawei S1700-24GR Switch is a next-generation energy-saving Ethernet access switch with 24 Ethernet 10/100/1,000 ports and AC power supply, which is designed for small and medium-sized enterprises, Internet cafés, hotels, and schools.
Huawei S1700-24GR Switch Product Overview
The switch provides Forwarding performance: 36 Mpps and Switching Capacity: 48 Gbit/s. It is ideal for small to medium-sized businesses, Internet cafes, hotels, schools, and others. Huawei S1700-24GR is easy to install and maintain and provide rich services, helping customers build secure, reliable, and high-performance networks. In addition, The S1700 provides a range of security features, including 802.1x, RADIUS, Portal and NAC. The S1700 also supports packet filtering based on MAC addresses or ports in order to defend against hackers and virus attacks.
Huawei S1700-24GR Switch Product Pictures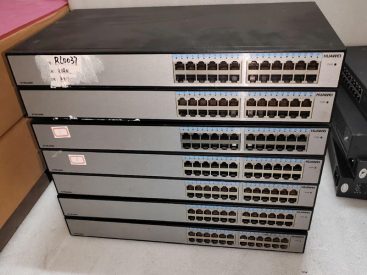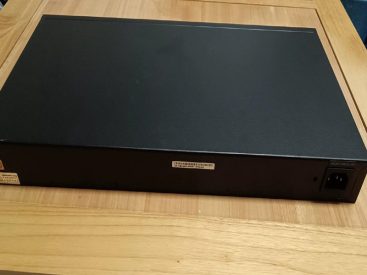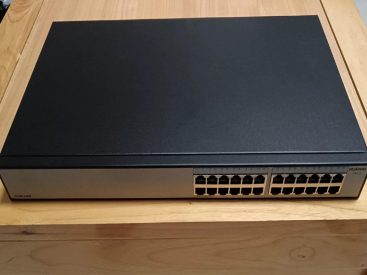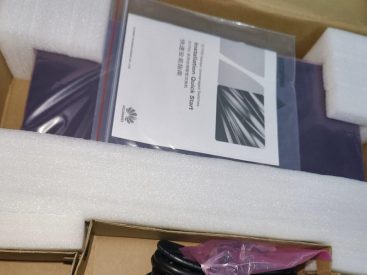 Huawei S1700-24GR Switch Product Specifications
Product Model
S1700-28GR-4X
S1700-52GR-4X
S1700-16G
S1724G-AC
S1700-24GR
S1700-24-AC
S1700-52R-2T2P-AC
Switching Capacity
S1700-28GR-4X: 168 Gbit/s
S1700-52GR-4X: 336 Gbit/s
S1700-16G: 32 Gbit/s
S1724G-AC: 48 Gbit/s
S1700-24GR: 48 Gbit/s
4.8 Gbit/s
17.6 Gbit/s
Forwarding Performance
S1700-28GR-4X: 96 Mpps
S1700-52GR-4X: 132 Mpps
S1700-16G: 24 Mpps
S1724G-AC: 36 Mpps
S1700-24GR: 36 Mpps
3.6 Mpps
13.2 Mpps
Port Type
1,000M access, 10 GE Uplink
GE Uplink and Downlink
100M Uplink and Downlink
100M access, 1,000M Uplink
Fixed Ports
S1700-28GR-4X
Downlink: 24 x 10/100/1,000 Base-T ports
Uplink: 4 x 10G Base-X optical ports
S1700-52GR-4X
Downlink: 48 x 10/100/1,000 Base-T ports
Uplink: 4 x 10G Base-X optical ports
S1700-16G: 16 x 10/100/1,000 Base-T ports
S1724G-AC: 24 x 10/100/1,000 Base-T ports
S1700-24GR: 24 x 10/100/1,000 Base-T ports
Note: These ports can be used for both upstream and downstream transmission.
24 x 10/100 Base-T ports
Note: These ports can be used for both upstream and downstream transmission.
Downlink: 48 x 10/100 Base-T ports
Uplink: 2 x 10/100/1,000 Base-T ports and 2 x 1,000 Base-X optical por
Huawei S1700-24GR Switch Product Features
S1700 is easy to manage and maintain, equipped with a one-key operation button on the front panel.
Web-managed S1700 models come with a web network management system, making it easy to configure switches.
Fully-managed S1700 models allow for the use of an Simple Network Management Protocol (SNMP)-based Network Management System (NMS) for centralized configuration and management.
Web-managed S1720 models come with a web network management system, making it easy to configure switches.
Fully-managed S1720 models can support Command Line Interface (CLI) configuration
Huawei S1700-24GR Switch and More Models
S1700-16G (16 Ethernet 10/100/1,000 ports, AC 110/220V)
S1700-24-AC (24 Ethernet 10/100 ports, AC 110/220V)
S1724G-AC (24 Ethernet 10/100/1,000 ports, AC 110/220V)
S1700-24GR (24 Ethernet 10/100/1,000 ports, AC 110/220V)
S1700-52R-2T2P-AC (48 Ethernet 10/100 ports, 2 Ethernet 10/100/1,000 ports and 2 Gig SFP, AC 110/220V)
S1700-52GR-4X (48 Ethernet 10/100/1,000 ports, 4 10 Gig SFP+, AC 110/220V)
S1700-28GR-4X (24 Ethernet 10/100/1,000 ports, 4 10 Gig SFP+, AC 110/220V)
S1720-10GW-2P (8 Ethernet 10/100/1,000 ports, 2 Gig SFP, AC 110/220V)
S1720-10GW-PWR-2P (8 Ethernet 10/100/1,000 PoE+ ports, 2 Gig SFP, AC 110/220V)
S1720-28GWR-4P (24 Ethernet 10/100/1,000 ports, 4 Gig SFP, AC 110/220V)
S1720-28GWR-4X (24 Ethernet 10/100/1,000 ports, 4 10 Gig SFP+, AC 110/220V)
S1720-28GWR-PWR-4P (24 Ethernet 10/100/1,000 PoE+ ports, 4 Gig SFP, 370W POE AC 110/220V)
S1720-28GWR-PWR-4X (24 Ethernet 10/100/1,000 PoE+ ports, 4 10 Gig SFP+, 370W POE AC 110/220V)
S1720-52GWR-4P (48 Ethernet 10/100/1,000 ports, 4 Gig SFP, AC 110/220V)
S1720-52GWR-4X (48 Ethernet 10/100/1,000 ports, 4 10 Gig SFP+, AC 110/220V)
S1720-52GWR-PWR-4P (48 Ethernet 10/100/1,000 PoE+ ports, 4 Gig SFP, 370W POE AC 110/220V)
S1720-52GWR-PWR-4X (48 Ethernet 10/100/1,000 PoE+ ports, 4 10 Gig SFP+, 370W POE AC 110/220V)
S1720-28GWR-PWR-4TP (24 Ethernet 10/100/1,000, 2 Gig SFP and 2 dual-purpose 10/100/1,000 or SFP, 8 ports PoE+, 124W POE AC)
Huawei S1700-24GR Switch Product Applications