Description
Inquiry
Attachment
Description
XGS-PON&GPON OLT Class C+ is designed for use in XGS-PON and GPON OLT links on up to 20km of single mode fiber.
XGS-PON&GPON OLT Class C+ Product Overview
It is combination of XGS-PON OLT and GPON OLT optical transceiver in a SFP+ housing, compliant to ITU-T G.9807.1 and G.984.2 standards. This module can support XGS-PON and GPON over a single fiber. XGS-PON feature supports 9.953Gbps continuous-mode transmission by 1577nm EML and 9.953Gbps/2.488Gbps burst-mode reception by 1270nm APD/TIA. GPON feature supports 2.488Gbps continuous-mode transmission by 1490nm DML and 1.244Gbps burst-mode reception by 1310nm APD/TIA.
The product is an optical transceiver module offering a universal upgrade path from existing GPON networks to next generation high speed XGS-PON networks promising business and residential multi-gigabit services. The transceiver module meets the N2 class maximum optical link budget in the XGS-PON standard G.9807.1, providing 9.953 Gbps downstream and 9.953 Gbps upstream data rate and supports a 1:64 split ratio on 20 km links. The high-bandwidth symmetric services enabled by GPON to XGS-PON network migration promises to accelerate adoption of data intensive applications such as live gaming, virtual reality, and e-sports. It provides greater than 4 dBm transmit optical power, meeting the N2 maximum optical link budget of 31 dB, providing operators a single platform to support the upgrade of both B+ and C+ GPON networks to XGS-PON. The XGS-PON N2 OLT module is available in XFP MSA package with SC/UPC receptacle optical interface.
XGS-PON&GPON OLT Class C+ Product Pictures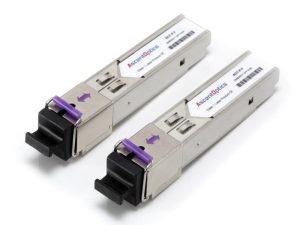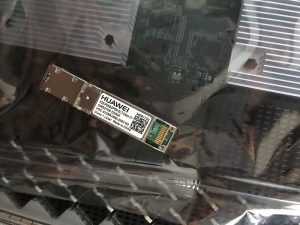 XGS-PON&GPON OLT Class C+ Product Specifications
| | |
| --- | --- |
| Data Rate | 2.48/1.24Gb/s US 9.95/2.48Gb/s DS |
| Distance | 20km |
| Case Temperature | 0~70℃ |
| Voltage Supply | 3.3V |
| Transmitter | EML&DFB |
| Receiver | APD |
| Wavelength | Tx 1577nm&1490nm/Rx 1270nm&1310nm |
| Connector | SC |
| Power consumption(Max) | 3W |
XGS-PON&GPON OLT Class C+ Product Features
Hot-pluggable SFP+ form factor
Compliant with SFP+ MSA and ITU-T G.987.2/G.9807.1/G.984.2
Supports XGS-PON&XG-PON OLT Class D applications
EML continuous-mode Tx and APD/TIA burst-mode Rx
1577nm/1270nm for XGS-PON rates of 9.953Gbps & 9.953/2.488Gbps
1490nm/1310nm for GPON rates of 2.488Gbps/1.244Gbps
Reach up to 20km over single SMF
Simplex SC receptacle
5W typical power consumption
Case operating temperature range: C-Temp
Single 3.3V power supply
2-wire interface for integrated digital diagnostic monitoring
RoHS 2 compliant (lead free)
XGS-PON&GPON OLT Class C+ Applications
XGS-PON/GPON Combo Access Network
FTTH/FTTC/FTTB
XGS-PON&GPON OLT Class C+ Product Applications
Sorry, no attachment available !