What will 6G look like in the future? Unique insights from Qualcomm senior engineers
Recently, Tingfang Ji, senior engineering director of Qualcomm, expressed some insights on the development of 6G and 5G-Advanced technologies.
6G will perceive your environment
Before looking into the future, it is worth looking back.
The previous shift to 4G has witnessed a substantial increase in speed.
Now, 5G provides better connectivity and extremely fast speeds for many terminal devices.
Although 6G will undoubtedly bring higher speeds, a key to 6G is to use these radios to sense the surrounding environment and transmit information.
5G already has preliminary applications in this area. For example, cellular radio signals can be positioned like GPS.
In the 6G era, your mobile phone will be able to recognize the terminal devices around you and act as a bridge between the physical world and the digital world.
Those beautiful augmented reality demonstrations can be achieved through 6G: when you look at the restaurant, a digital menu will pop up on the glasses screen.
Apple has enabled people to use AirTags to track objects through Bluetooth in many of its devices.
But TingfangJi said that the 6G experience will be more like radar, allowing more interaction between devices.
"You can actually perceive the environment, so it should be stronger!"
For 6G, the mobile communication industry is seeking to expand the use of new frequency bands.
The dry megahertz-level frequencies currently used by mobile communication network operators can provide users with a large rate, but the network coverage is limited.
TingfangJi introduced that they are studying the terahertz spectrum;
The next-generation technology can also solve the dilemma that dry megahertz spectrum is now facing-in the case of the best of both worlds, it may provide higher capacity and wider coverage at the same time.
"We are going to introduce some basic technologies to overcome this problem. This is what we are doing, which is very exciting."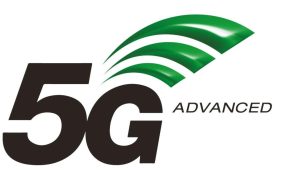 What is 5G-Advanced?
The industry's research and development of 6G (mainly referring to the vision) has just begun.
Now, it is just a collection of ideas and goals.
More specific is the prospect of 5G-Advanced, which is an upgraded version of 5G that may appear in the next two and a half years.
Although no one knows exactly what it will consist of, researchers at 3GPP (the Telecommunication Standardization Organization established in December 1998) discussed what improvements the industry should focus on.
"5G-Advanced provides us with a second opportunity to examine the basic trade-offs within 5G." TingfangJi said.
He added that researchers are working on 50 areas for 5G-Advanced, but may be further narrowed to around 20.
Qualcomm has proposed to integrate machine learning into 5G systems and make the network better handle IoT devices. Qualcomm also proposed the use of full-duplex radio — in which both parties can communicate with each other at the same time.
"We can vigorously promote this technology on a large scale." TingfangJi said.